Merk & Merk is official partner of Solaris Power
Solaris yachts are known for their seaworthiness, strength and safety. Since 1974, more than 6,000 boats have been launched. Originally, Solaris has specialized in sailboats, which are now among the most prestigious in the world.
But that's not all: in 2008, "Solaris Power" emerged from the company, with none other than Norberto Ferretti at the helm. Since then, in addition to sailing yachts, motor yachts have also been built and marketed under the Solaris Power name.
Seaworthiness, functionality and safety – The cornerstones of Solaris Power
"The sea always has the last word." On this basis, Norberto Ferretti, Brunello Acampora and Guiseppe Giuliani build the beautiful Solaris Power motorboats. Perfect seaworthiness, comfort, an extravagant hull design and the latest propulsion technologies are what owners of Solaris boats can expect.
All motor yachts from the Italian shipyard are classically yet elegantly designed. They are inspired by the American lobster boats. These were originally built for lobster fishing. For some years now, this design has also been used for luxury yachts. Lobster boat manufacturers promise the following features:
Low fuel consumption, a long range and therefore low CO2 emissions.
Low noise level and freedom from vibrations
Always a dry deck due to the deep v-shaped bow
Walkaround deck from bow to aft
Wide tender garage
Cockpit can be enlarged by opening side decks
Joystick control
Spacious engine room
Hydraulic passerelle
Large sunbed
Current Solaris Power Yachts in the Merk & Merk portfolio
Merk & Merk is the official distributor of the unique motor yachts from Solaris Power. If you want to buy a new or used yacht, we are the perfect partner for you. As a German speaking yacht broker directly at the Croatian Adriatic Sea, we know what you are looking for as a prospective yacht owner and we work towards fulfilling your wishes and requirements.
Currently you can find 6 new and 2 used motor yachts of the brand Solaris Power in our portfolio.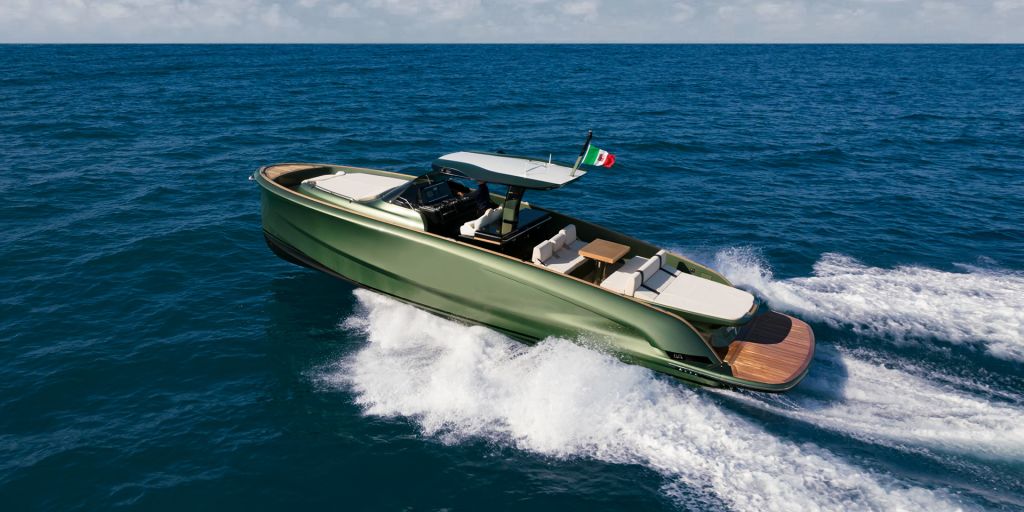 The 44 Open, we call her the little sister of the award-winning 48 Open. Similar features, such as the walkaround deck and entertainment area from bow to stern, all converge in the center of the boat. Below deck, there is a choice of two variants. Variant A offers a double island berth and another with two twin beds. Variant B includes a V-shaped dinette in the foredeck and a double berth in the midship.
Cabins: 2
Length: 13,47 meters
Width: 4,35 meters
Engine: 2 x Volvo Penta D6 IPS 500
Condition: New
European Power Boat of the Year 2020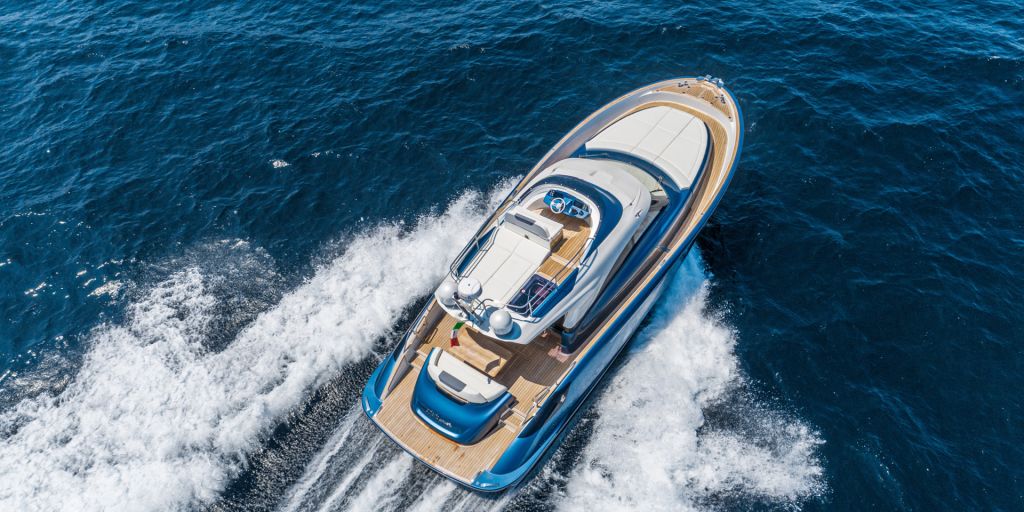 Our favorite and the flagship boat among the Solaris Power Yachts is the Solaris Power 48 Open. It is not for nothing that she was declared European Power Boat of the Year in 2020. Here, the focus is on open-air living. On deck, only the fully equipped kitchen and the cockpit are under cover. However, even inexperienced leisure captains will feel at home on this fair-weather yacht. The IPS drives and joystick system make for easy handling.
Cabins: 1
Length: 14,4 meters
Width: 4,8 meters
Engine: 2 x Volvo Penta IPS 650
Condition: new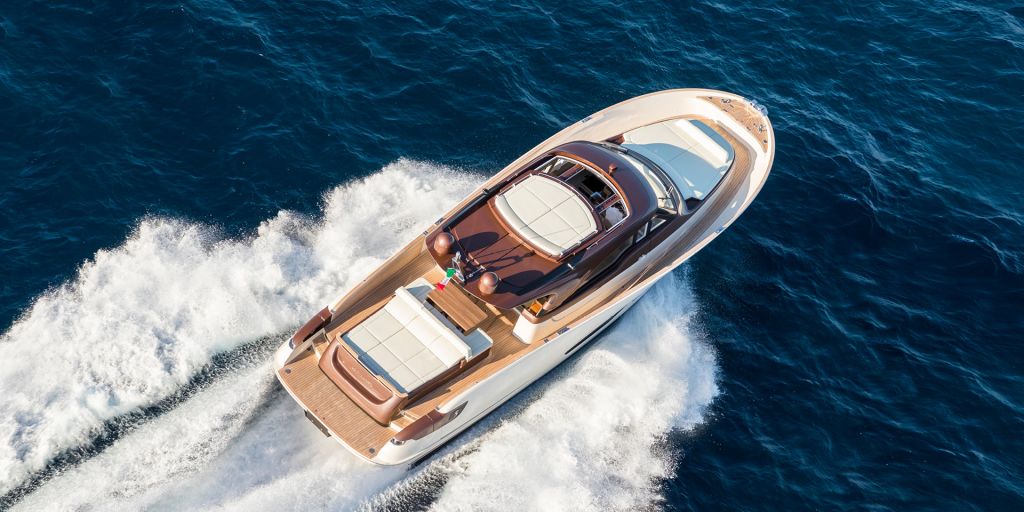 Designed by Brunello Acampora and Norberto Feretti, this yacht is a real gem. At 17.15 meters long and 5.28 meters wide, she has two very spacious cabins with private bathrooms. Built in 2019, she is two years old and in perfect condition.
Cabins: 2
Length: 17,15 meters
Width: 5,28 meters
Engine: 2 x Volvo Penta D8 IPS 800
Condition: pre-owned
Find your dream yacht with us. No matter if you are looking for used powerboats and sailboats or new yacht models. Merk & Merk is your yacht specialist directly at the Croatian Adriatic Sea in the harbor of Tribunj. We not only take care of finding your dream yacht but also sell your yacht for you. We take care of your yacht after the purchase. With an in-house team of 40 specialists, you can expect top yacht service and yacht management from us.