Merk&Merk is official dealer of Solaris Yachts high performance sailing yachts
Solaris Yachts has been building boats in the ancient Roman city of Aquileia, Italy, since 1974. Since then, the manufacturer of sailing yachts and motor yachts has established itself as one of the best on the market. Traditional boat building is combined with modern technology, resulting in above-average quality. The shipyard, located on the Natissa River between Trieste and Venice, covers an area of 26,000 m². Here, specialists work with the best components according to the motto "Excellence at Sea".
That's why we are a proud dealer of Solaris Yachts
Solaris Yachts has been optimizing yacht building for over 40 years. Sailing yachts of the Italian manufacturer belong to the most exclusive and safest sailing boats in the world. It is built with the ambition to create an absolutely torsion-resistant sailing yacht that does not show any deformations.
To be able to guarantee this, Solaris relies on fiberglass. Structural parts such as the hull, bulkheads and floor assembly, are made using only this one material. You will not find other materials such as steel frames, glued wooden bulkheads or glued inner shells in Solaris yachts. By using only one material, an optimal frictional connection is created.
Current Solaris Yachts in the Merk&Merk portfolio
Merk&Merk is official distributor of Solaris Yachts. If you would like to buy a used sailing yacht or a sailing yacht completely configured according to your wishes in Croatia, you have come to the right place. Currently you can find one pre-owned and nine brand new Solaris Yachts in our portfolio.
Built in 2017, the Solaris 72 classic is suitable for long distance cruising and as a racer. At 21.6 meters long and 5.85 meters wide, she offers space for 8 people in 4 comfortable cabins. The owner's cabin has an island bed, seating and ample storage space as well as a spacious bathroom. But also the guest cabins and crew quarters are generously designed, with maximum freedom of movement.
Cabins: 4
Length: 21,6 meters
Width: 5,85 meters
Engine: Perkins M225
Year of construction: 2017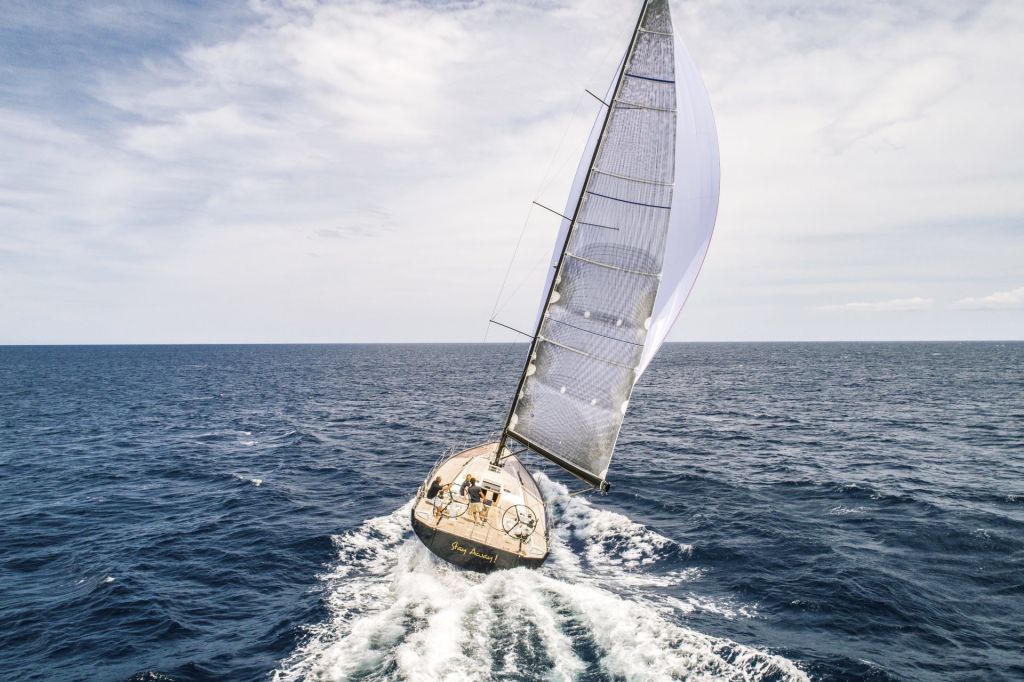 With the Solaris 55, demanding sailors experience a powerful sailing boat that leaves nothing to be desired. For this boat, the designers and builders have placed particular emphasis on accommodating plenty of storage space in the 16 meters of length. Space that is normally only found on larger yachts is also offered on the Solaris 55. The 4 cabins with their own bathrooms provide the desired luxury.
Cabins: 3
Length: 16,7 meters
Width: 4,85 meters
Engine: Volvo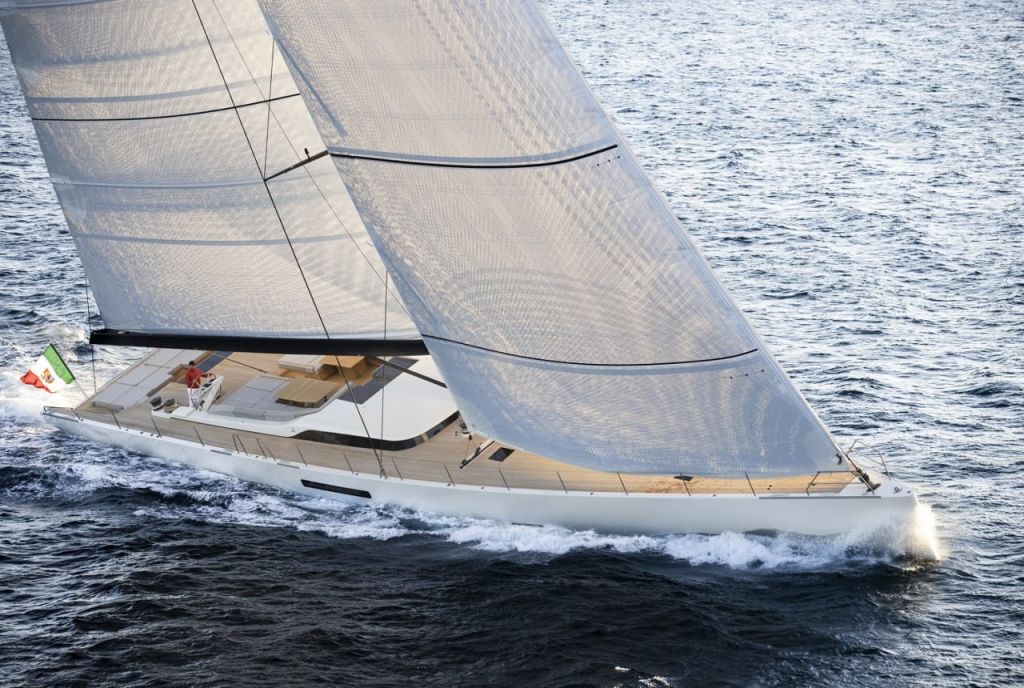 The largest yacht in the semi-custom range – the Solaris 111rs. 43 meters long and 78 tons, the carbon flagship is an absolute novelty on the sailing yacht market. Three cabins provide maximum space on the Solaris 111rs. The 40 square meter owner's cabin has its own terrace and of course a spacious bathroom.
Cabins: 3
Length: 33,7 meters
Width: 7,9 meters
Engine: none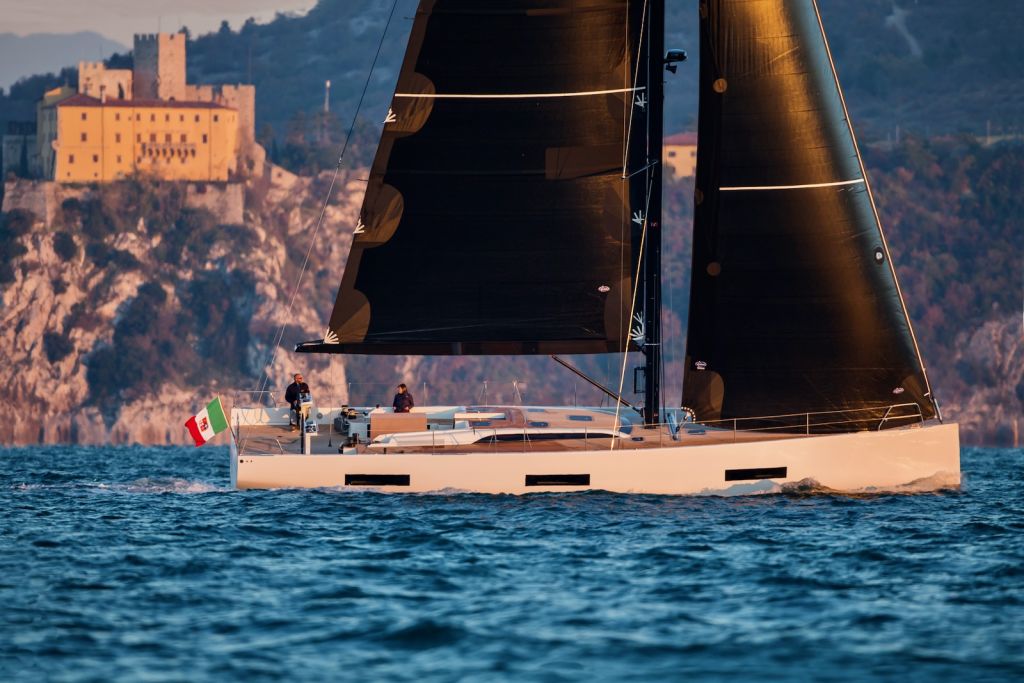 The Solaris 60 has been on the market since 2020 and is a mini-maxi, which, with a length of 18.31 meters, nevertheless belongs to the high-performance sailing yachts. Even though it comes in the usual Solaris design, you can still expect novelties. The cockpit features helm stations, each positioned on the very outside.
Cabins: 3
Length: 18,31 meters
Width: 5,28 meters
Engine: None
Solaris Days & Cup 2021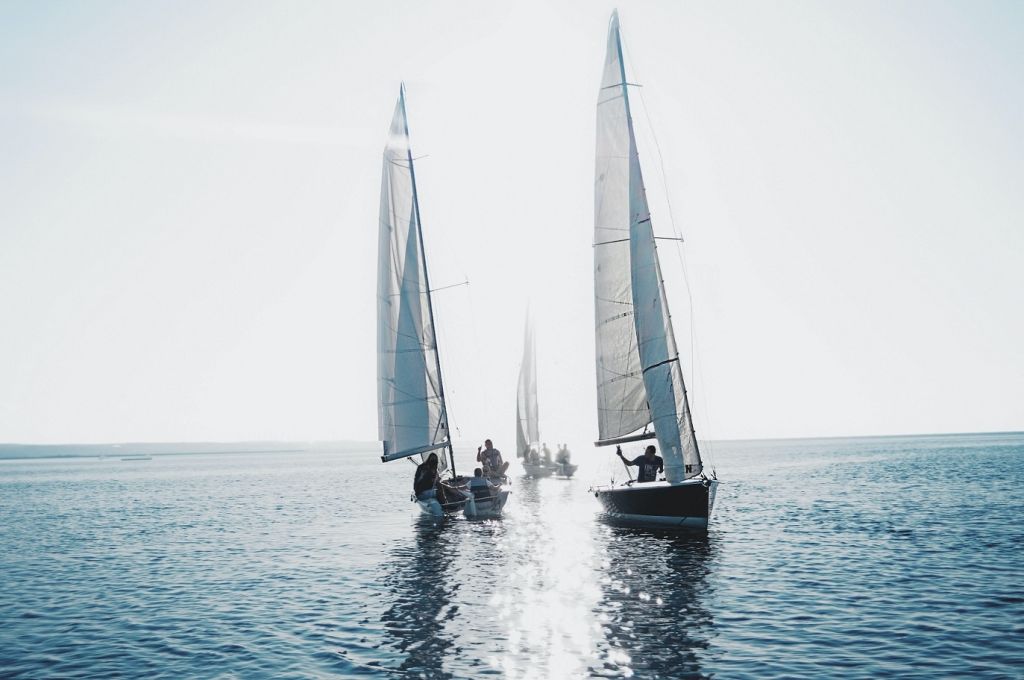 From June 24 to 27, 2021, the Solaris Days and the Solaris Cup were finally held again this year. As an official distributor of Solaris Yachts Merk&Merk of course participated. The Cup is an event that revolves around sportive sailing. For this event, owners of Solaris Yachts compete against each other on the waters. Besides the 500 sailors from all over Europe, there were also new Solaris models to see. During the visits it quickly became clear that they are not among the best manufacturers of high performance sailing yachts for nothing. Especially the above mentioned Solaris 60 was in the spotlight during this weekend.
Buy your sailing boat – with Merk&Merk
Sailing yachts used and new, from Solaris Yachts and other brands can be found in our portfolio. We are your partner when it comes to yacht buying, yacht selling or yacht management. From small used boats to large luxury yachts – we look forward to helping you find your gem!