Can't see the sea for the yachts? Don't worry, we'll take the first hurdle of buying a boat together and help you realise your dream of owning a yacht.
Sport boats
A variety of boat types can be categorised as sports boats: all kinds of leisure boats, various types of motor boats, such as bowriders, runabouts or day cruisers, as well as small sports yachts. However, they all have one thing in common: sporting pleasure. To be considered a sports boat, the boat design must have at least one hull. Here, the CE sports directive valid in Europe stipulates a length of between 2.5 m and 24 m.
Do you want to take your boat on a long trip? Then you need a boat of seaworthiness category A. This means that your sports boat is constructed in such a way that it can withstand corresponding wind forces and wave heights on the open sea. Seaworthiness category B boats, on the other hand, are built for trips where extreme weather conditions are not expected. If you are planning to go on longer sea trips, we recommend large boat types that are at least equipped with a simple cabin. Is a high level of comfort important to you? Then a motor yacht is the right choice.
Motorboats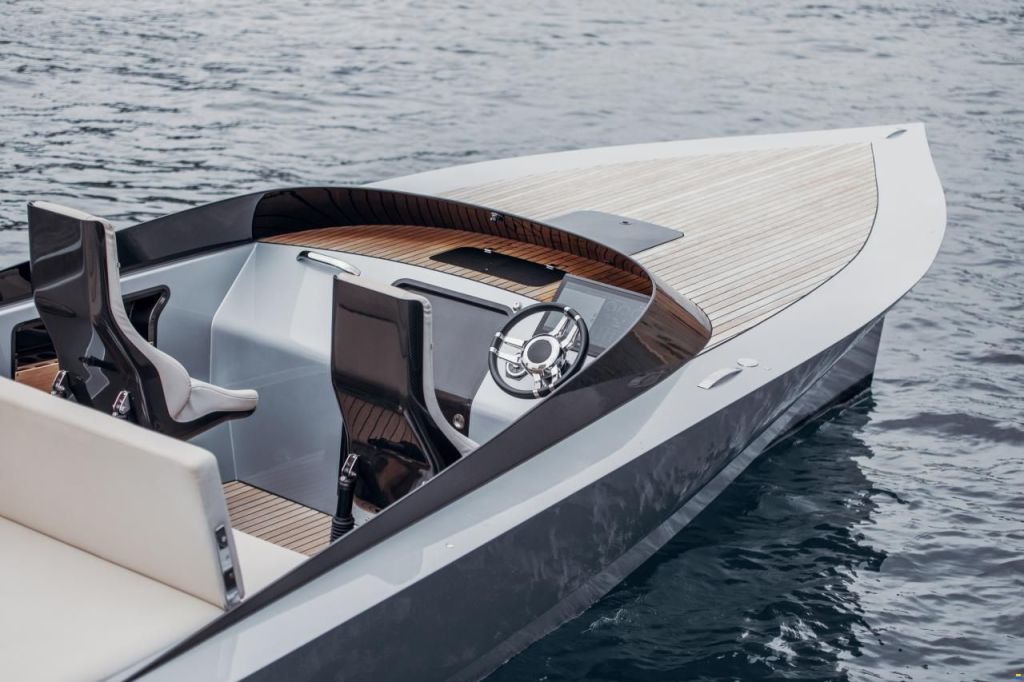 When starting out in the hobby of motor boating, it is important to note that in Croatia a sports boat licence is required for every motorised sports boat. There are no upper limits to the size of the watercraft: from a simple motorboat to a luxurious motor yacht, everything can be found in Croatian harbours.
Motorboats can also be chosen according to individual wishes. Powerful racing boats often have neither a canopy nor a cabin. On the contrary, motor yachts are equipped with sleeping cabins, a comfortable seating area, WC, shower cabin and cooking facilities.
To help you make your choice, you are welcome to click through our selection of motor yachts. If you have any questions, please do not hesitate to contact us.
Sailboats
What criteria are used to distinguish between the different types of sailboats? We'd love to tell you: If a sailing boat has a living area that is also equipped with a berth and a galley, it is called a cruiser. If several decks are added to the criteria just mentioned, it is called a sailing yacht.
Getting to your destination quickly and comfortably does not have to be a pipe dream. Racer cruisers usually have higher rigs and offer more sail area. It should not be forgotten that more cloth also means more power.
When choosing the right sailboat, you should be guided by your preferred sailing area. For shallow waters, boats with a retrievable centreboard and internal ballast are particularly suitable. If you tend to go on longer sailing trips, you will choose a boat with a fixed keel.
The sailing characteristics of a boat are decisive for the purchase. This can be understood to mean the following:
the maximum speed,
the maximum height at which you can go upwind with the sailboat,
the heeling range, which determines the bank angle during sailing and
the degree of stability, which indicates the tendency of the sailboat to capsize.
Are you inclined to buy a sailboat? You can fully rely on our years of experience and expertise.
Motor yachts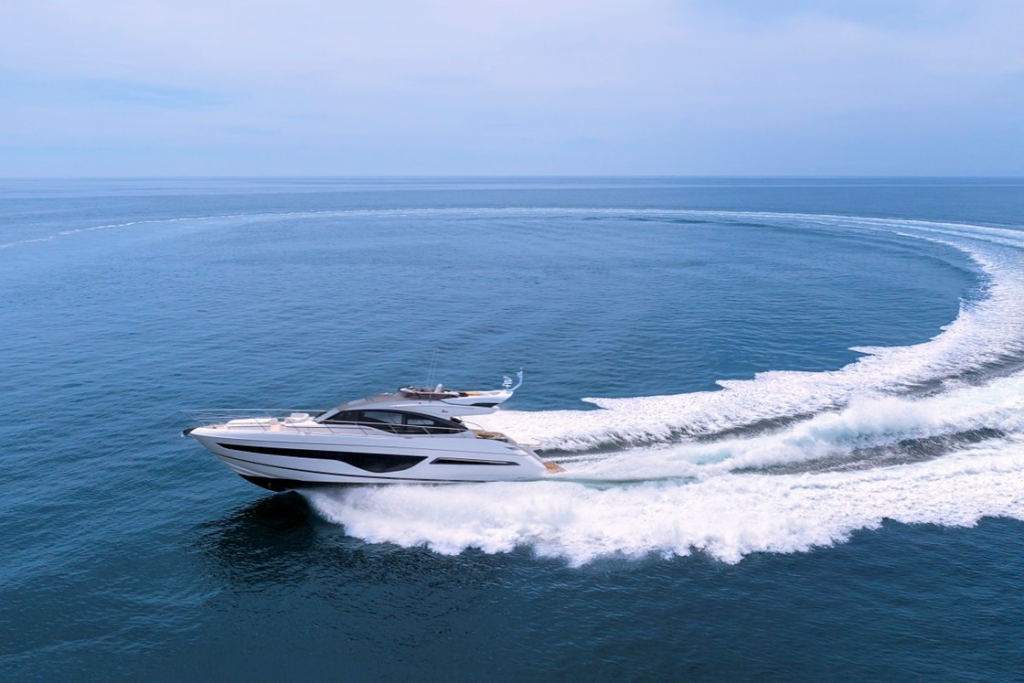 The purpose of motor yachts is recreational. Unlike a sailing yacht, the daily range depends on the fuel available. Motor yachts with double hulls are called motor catamarans.
A motor yacht is a boat that is equipped with at least one deck as well as a cabin and is at least seven metres long. A motor yacht is used for one's own recreational pleasure. In contrast to sailing yachts, the available fuel determines the daily range. Here, too, there are different requirements to be met and one thing right from the start: it is not only the speed that counts.
Originally, boats used for fishing were called trawlers. Nowadays, there is a great demand for this robust and stylish type of boat. Advantages include ample space, low fuel consumption and excellent manoeuvrability.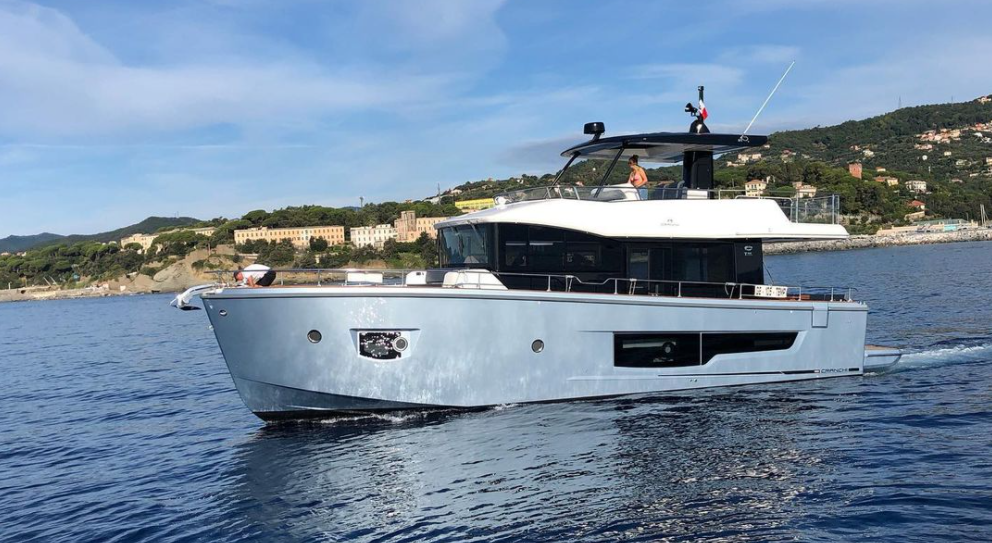 Yachts in the lobster style captivate above all with their interesting hull shape. But that's not all: Lobster yachts are characterised by reduced CO2 emissions, improved manoeuvrability and greater range thanks to low fuel consumption. They also offer great stability in any wind and weather.
With our years of experience, we can help you find your dream yacht. In the meantime, you can click through our wide selection of motor yachts.
Sailing yachts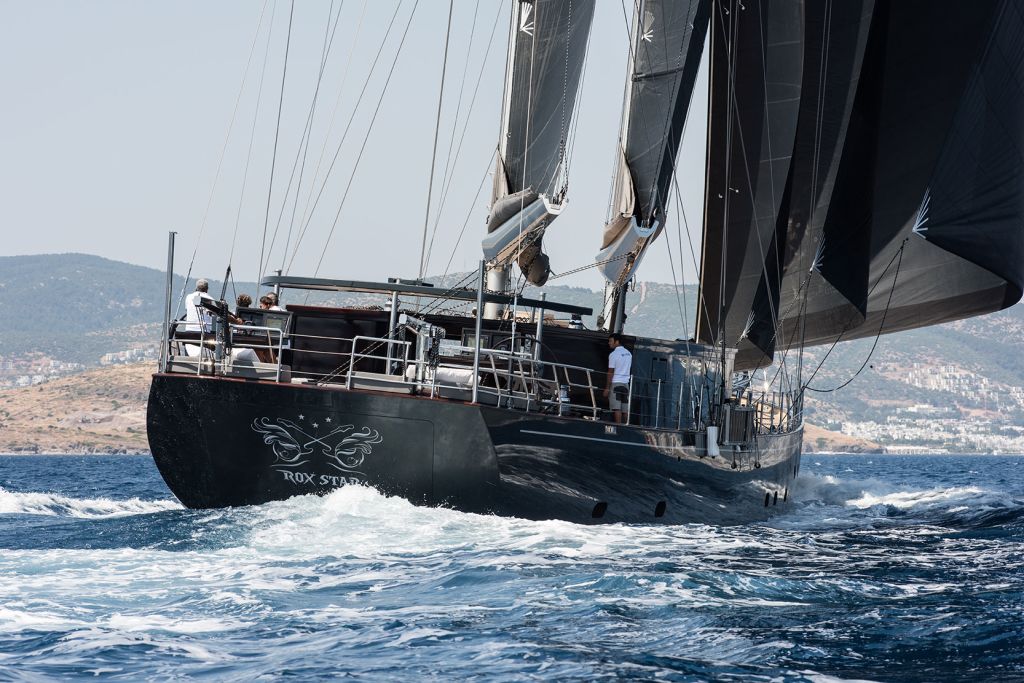 If you want to feel the wind in your hair and glide along the water, there is only one option: a sailing yacht. Sailing yachts have a high degree of weight stability, which is also the reason why they rarely capsize. Do you already have some practical experience in sailing and do you have the corresponding sailing licence? Then we can assure you that you will experience some happy hours on board your sailing yacht.
The definition of a sailing yacht includes boats that have only a hull, a keel with ballast and a length of more than ten metres. The difference is the shape of the keel. The traditional design calls for a long keel, which makes up as much as 75 per cent of the yacht. More modern models use fin keels equipped with a keel bomb for weighting.
The shape of the mast is decisive for function, handling and appearance. The majority of sailing yachts are built in the form of a single mast – i.e. they have a mast with two sails. If there is one foresail, it is called a slup; if there are two or more foresails, it is a cutter.
The question of all questions: buy a sailing yacht with or without an engine? When making this decision, it is important to take into account which driving licence is required to operate the yacht and, above all, which waters you would like to sail.