Find the right partner amid the yacht insurance jungle – with Merk & Merk
It is not mandatory for yacht owners to have a boat insurance. In various EU countries, such as Italy or Croatia, however, it is. The insurance forms are similar to those for road vehicles.
If you park your yacht in a harbor in Croatia and can't look after it that often, an insurance that covers theft, fire or storm damage is not a disadvantage. Collisions or other accidents can also occur while you are on the boat. In cases of damage like these, the protection of an insurance policy is something you will be very thankful for.
Should you have your boat insured: yes or no?
The question of whether to insure your yacht does not arise for boat owners in Croatia, as insuring the boat is mandatory. However, the type of insurance you choose is up to you. The minimum is a boat liability insurance.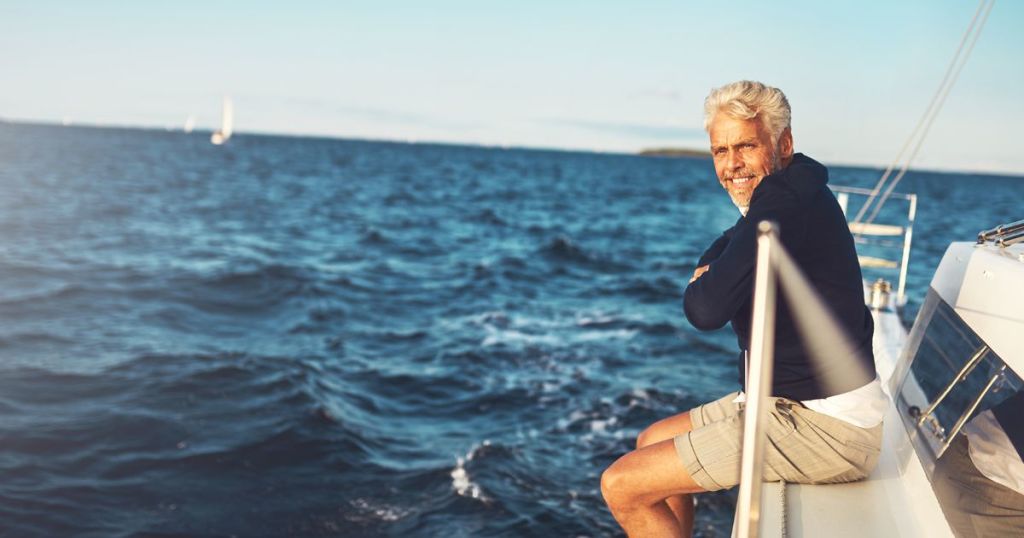 The next higher form of boat insurance is yacht hull insurance, which covers higher risks. Wich means: the higher the risk to be insured, the higher the boat insurance costs. It is important for you as a boat owner to compare boat insurance policies in any case, because here you can save a lot of money if necessary and get a good boat insurance deal.
At Merk & Merk we work with boat insurers who are specialized in yacht insurance. When it comes to boat damage, the difference between general insurance and insurance specializing in boats is huge.
5 reasons why you should choose an insurer specialized in yachts:
A specialized yacht insurer knows about boats and their systems
They have experience with boat damages and consequential damages
The processing of claims is therefore much faster
Yacht insurers have a network of specialized surveyors and
service stations, like Merk & Merk
In the course of purchasing a new yacht, insurance can be taken out right away. As a renowned and experienced boat dealer, we are well networked and deal exclusively with insurance partners that we can recommend. It does not matter whether it is a motor boat, a sailing yacht or a mega yacht.

If you cross country borders with your yacht from time to time, it is advisable to contact a specialist. In this way, you can enjoy full service even outside your home waters.
Yacht liability insurance
In principle, you can ask yourself whether the normal liability insurance is not sufficient. This applies to the use of paddle boats, rowing boats or pedal boats, but not to motor yachts and sailing yachts. Here, yacht liability insurance is specifically needed.
Of all boat insurances, the boat liability insurance is the cheapest, but covers correspondingly less. Included are mostly damages to other watercrafts and personal injuries up to a certain extent.
Yacht partial coverage insurance
Do you navigate your sailboat or motorboat in rough seas and often in risky situations? Then liability insurance may not be sufficient. Partial hull insurance usually includes damage during winter storage, fire or explosion, storm, lightning, earthquake, theft or rescue costs.
Yacht comprehensive insurance
All risks covered by partial hull and liability insurance for boats are also included in yacht comprehensive insurance. In addition, there are risks such as vandalism, accident of the boat, collision with stationary objects, or all-risk coverage, which are included in comprehensive insurance.
Yacht passenger accident insurance
Similar to passenger cars again, there is also passenger insurance for yachts and boats. It covers costs in the case of accidents to the owner, skipper and those of the entire crew, as well as guests who are on board.
Boat trailer insurance
Basically, the liability insurance covers damages of the vehicle, as long as it is trailered. However, as soon as the trailer stands on its own and there is damage to third parties, this only affects the boat trailer and the liability insurance does not cover it. Therefore, insurance for yacht trailers is also offered. However, you should inquire whether the boat trailer can also simply be insured in combination with the yacht.
Dinghy and tender insurance
When driving a dinghy, the following is valid: whoever damages another person is obliged to compensate him for the damage. However, damage can also occur to one's own dinghy and develop into a costly affair. Both risks can be significantly reduced by a dinghy insurance from yacht and boat insurers.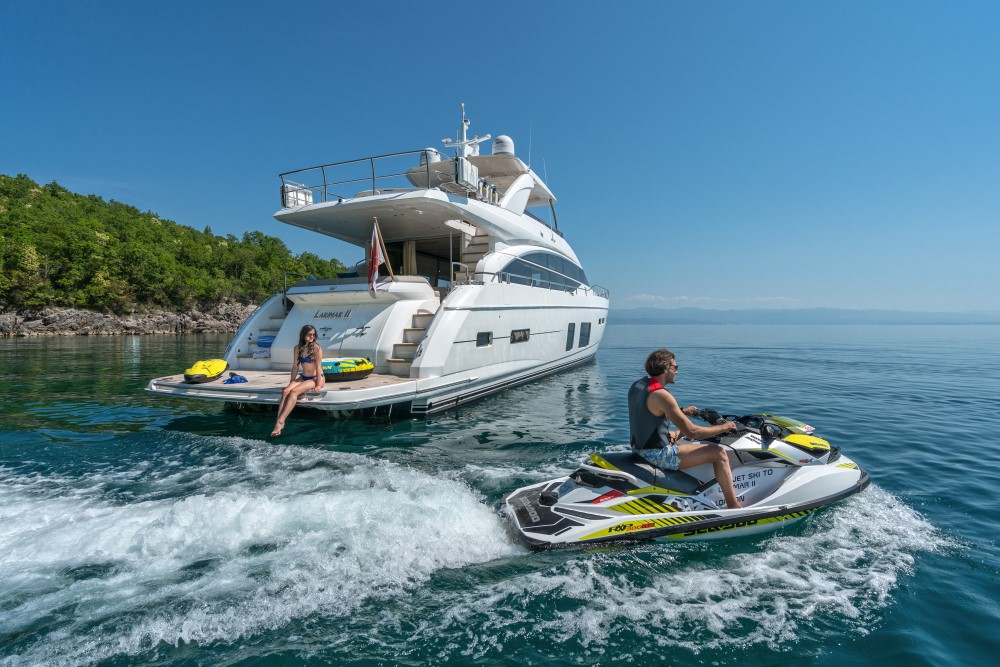 Water sports accident insurance
Do you have a jet ski and stand-up paddles with you on your yacht vacation, or do you like to go diving? Or do you perhaps engage in other water sports? Then it might be advisable not only to insure your yacht well, but also to protect yourself from the financial consequences of an accident while doing any water sport.
Other points to pay attention to
Insurance pricing depends on the amount of insurance, meaning the value of the yacht. Ask about your obligations and ask to have the entire contract explained to you. For example, ask in which situations the boat insurance does not cover and what actions you can take to prevent it.
At Merk & Merk, we have years of experience and have come to know what to look for in boat insurance. With our partners we guarantee that you are in the best hands.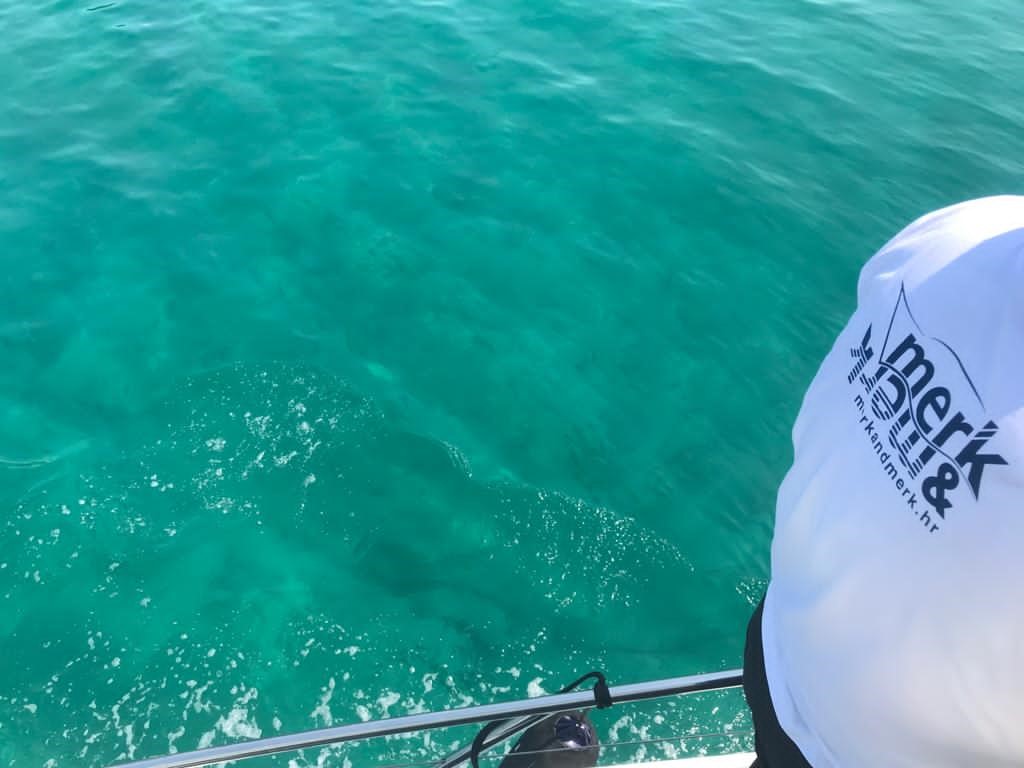 Find the right yacht insurance with Merk & Merk
Merk & Merk helps to find a suitable insurance for your yacht using a network of the top insurers in Europe. Based on your requirements and wishes, we work out the insurance needs and find a suitable provider. With Merk & Merk you have a partner at your side who will take care of your yacht in Croatia.
Even in the unlikely case of a claim, you can rely on the Merk & Merk service team to get your yacht back in shape and to assist you in discussions and negotiations. We provide service and support from one hand.
Register now for the Merk&Merk newsletter and never miss anything again
Get valuable tips and the latest information about the yachting world – with the yachting newsletter from Merk&Merk.