Escaping the Lockdown – a Winter on the Croatian Adriatic Sea
Take a break from the hustle and bustle of everyday life and spend your winter vacation in Dalmatia – on board your yacht or in one of the many luxurious hotels. You are probably wondering how this is possible in times of a worldwide pandemic. We can reassure you: According to the current status, nothing stands in the way of a carefree Christmas season in Croatia. Whether it's performance sailing, cruising, tasting delicious winter dishes, searching for the most beautiful Christmas market or pure relaxation in Dalmatia's wellness and spa centers – a winter on the Adriatic has a lot to offer. A great opportunity to escape the lockdown. In addition, the sea air has a beneficial effect on health!
Boating in the cold? Why not?!
Good news for all sailing enthusiasts: even during the winter months it is possible to explore the landscape by boat on vacation on the Adriatic. Most boats are indeed already taken out of the water and stand jacked up on land. Of course, there are also those "hardliners" who do not take their boats out of the water and spend the night on them. Since the boats are almost equipped with air conditioning or auxiliary heating, this is not a problem. So nobody will freeze to death.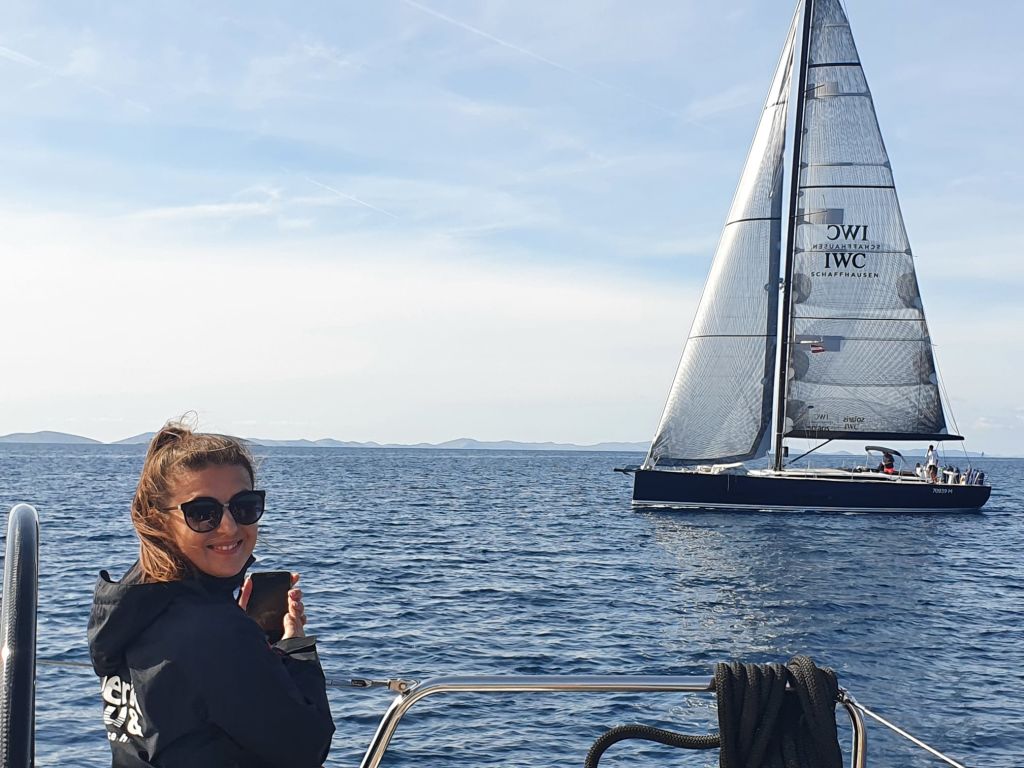 Where there are hundreds of sailors in summer, you are almost alone in winter. Instead of crowds and hustle and bustle, the focus is on relaxation and adventure. If you want to be a real adventurer, we can only recommend sailing in Croatia in winter. Whether a charter trip with a skipper, a leisurely tour with your own boat or adrenaline-filled regatta sailing – depending on the weather, everyone can pursue their favorite activities.
If these are still too few reasons to hoist the sails: As a sailor, you love to sail, don't you? Instead of counting the days until the start of the next season, who doesn't prefer to use the time to sail away? Those who enjoy solitude and tranquility will definitely find their charm on the Adriatic Sea in the winter time. Do not hesitate to contact our experts if you have any questions. We will be happy to take care of your concerns.
Even those who want to take a more relaxed approach will get their money's worth during their winter vacation on the Croatian Adriatic. We have summarized our top recommendations for you briefly and compactly.
A winter vacation in Dalmatia
Dalmatia is the southernmost part of Croatia between Zadar and Dubrovnik. Picturesque bays, sandy and pebble beaches, old harbor towns, pine forests and karst mountains invite you to stay. The hinterland also attracts with a lot of leisure activities, cultural monuments as well as nature and national parks.
Did you know that spending time by the sea during the winter has a significant beneficial effect on your health and immune system? Breathing in micro-droplets of sea water, which are created when waves crash on the shore, has a positive effect on your body and soul. The sea cleanses the respiratory system, the thoughts and leaves us calm and relaxed. Let's stop for a moment and imagine Dalmatia's landscape: the bubbling of the waves and the smell of the sea water. A wonderful thought, isn't it? We'll let you dream some more and bring you a little closer to the Christmas season in Croatia with all its customs and traditions.
Christmas by the sea – traditional Dalmatian
When the streets light up in colorful lights and it is cozy and warm in the houses, Christmas in Croatia is heralded. The contemplative pre-Christmas period begins with the 1st Advent. For this day, an Advent wreath is tied and decorated as desired.
On the evening before St. Nicholas Day, children clean their shoes and place them by the door. They wait for St. Nicholas to bring them gifts. In Dalmatia, by the way, St. Nicholas is also considered the patron saint of sailors. Another important holiday is December 13, the day of St. Lucija. On this day, wheat grains are sown in the hope of prosperity and happiness.
During winter vacations, a visit to Christmas markets in Croatia is a must. We would like to highlight one Christmas market in particular, namely: Adventura in Šibenik. In this day and age, it is important to strengthen the idea of the environment. Adventura is the only plastic-free Christmas market in Croatia, as no disposable plastic tableware is used.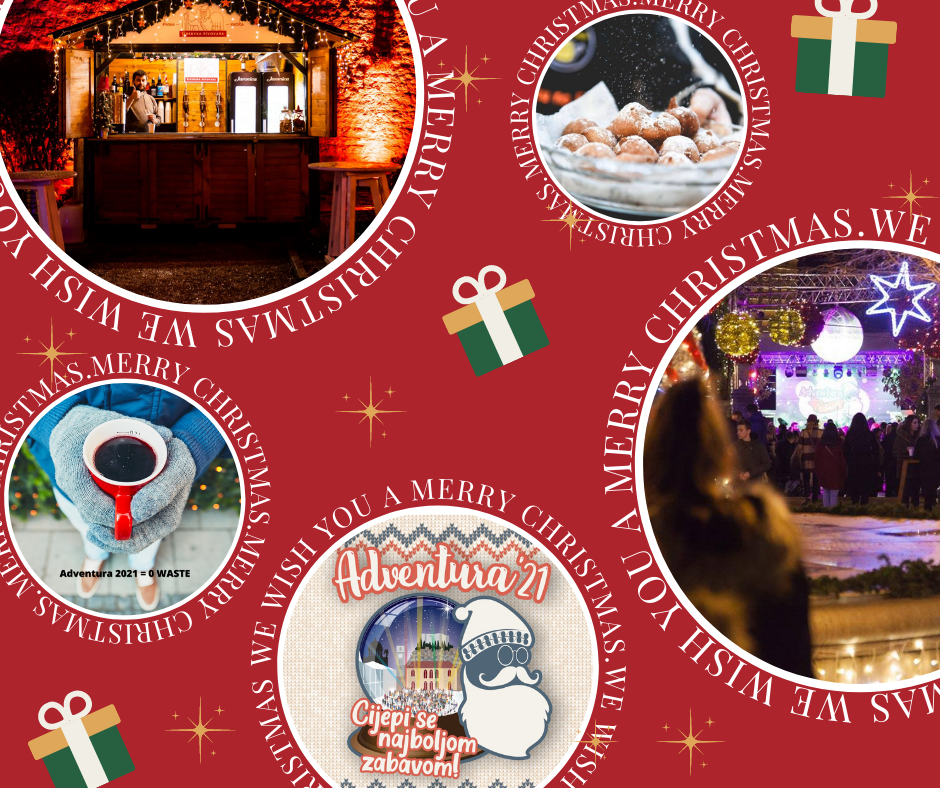 On Christmas Eve, December 24, in Croatian Badnjak or Badnja vecer, is served up in a big way. Traditionally, fish is on the menu, to be exact dried bakalar (cod), which is a stew cooked slowly and for a long time. Different versions of bakalar can be tasted in local restaurants only in the pre-Christmas season.
The Christmas menu also has some specialties for meat lovers. Dishes such as roast turkey, lamb or pork, sarma (cabbage rolls stuffed with meat and rice) and fažol & maništra (bean stew) are just waiting to be eaten. You should definitely try these delicacies during your stay. The best way is in combination with traditional Christmas sweets and desserts, as well as local wines, beers and liqueurs.
Spa and wellness with sea view
You want to get away from the stress of everyday life and relax? No problem at all. The offers for wellness and spa in Croatia are extremely diverse.
In the heart of Dalmatia, the town of Vodice, we can recommend the Olympia Sky Hotel, for example. Olympia Vodice offers you a new dimension of vacation on the Croatian Adriatic. Just a few miles from some of Croatia's most beautiful natural landscapes (Kornati and Krka National Parks), the Sky Restaurant is positioned on the 10th floor. Here you can toast to new achievements and enjoy a breathtaking sunset. Guests are offered not only excellent accommodation in spacious, modern rooms, but also a refreshing spa and wellness offer.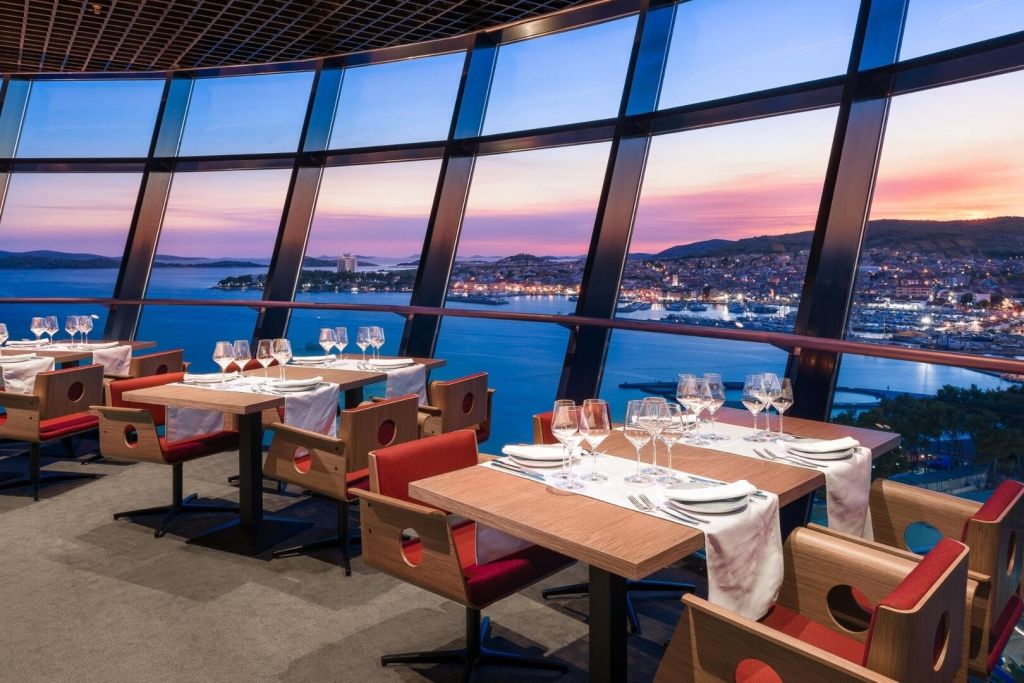 Our newsletter subscribers can look forward to verified restaurant recommendations, as well as spa and wellness special offers.
Sightseeing without crowds
Croatia is known for its multitude of historic towns and villages, as well as its breathtaking national parks. But who doesn't know it: it's high season and the tourist attractions are totally overcrowded. One more reason to choose a winter vacation in Dalmatia. We have briefly summarized the most beautiful excursion destinations for you:
the historical old town of Šibenik, Split and Zadar,
an excursion to the Krka National Park with its seven waterfalls is worthwhile,
the Kornati National Park is just as special, especially if you have your own boat,
also the Plitvice Lakes are a real fairy tale in winter and under snow.
To sum up, a winter vacation in Dalmatia leaves nothing to be desired. Whether on board of your yacht or as a guest in one of the many luxurious hotels – you will not regret the decision to exchange snow masses for sea air. As you have already read, you will be offered some highlights. Explore the Dalmatian coast in a relaxed way by boat, get the absolute adrenaline kick with regatta sailing or enjoy Croatia's most beautiful destinations without crowds – you are spoilt for choice!