Explore Croatia's most beautiful places by boat
Croatia is considered the place to go if you are looking for a vacation that gives you all the Carribean feels not far from home. Since Croatia is so popular among tourists from all over the world, you may also find numerous overcrowded tourist hotspots.
Good thing, that this is none of you concern if you are planning to spend your vacation on your own boat in Croatia. To make sure that your vacation will be filled with unforgettable experiences, we have compiled an ultimate vacation guide with the best tips on how to explore this country by boat.
A preview of what Croatia has in store for you
Generally speaking, you can expect a very good infrastructure for a yachting vacation in Croatia. This is true for sailboats and motorboats, as well as for luxurious catamarans.
Flora and fauna on land and at sea
Croatia lives from its numerous small islands, some of which are uninhabited. To explore the untouched nature, there are enough boat moorings and buoys, even in very small, hidden bays. Along the 5800 kilometer coastline, you can hop from island to island with your yacht. There are a total of 1244 of them, some inhabited, others not.
However, during your yacht vacation you should not only explore the land, but also the sea of Croatia. Therefore, snorkeling equipment is an absolute must-have on your yacht. This way you can observe the underwater world in all its dazzling colors even without professional diving equipment.
There are especially beautiful bays off the island of Krk in the Kvarner Bay. Wreck divers get their money's worth off Rovinj and Lošinj. We will come back to this later on in this post, with selected Croatia tips.
The Croatian cuisine
Obviously, the Croatians are masters in the preparation of fish and seafood. But Croatia is also known for its excellent lamb dishes and sheep cheese. In addition, on some menus you can find an exquisite specialty: white truffle. It grows in Istria and is not only rare, but also very expensive.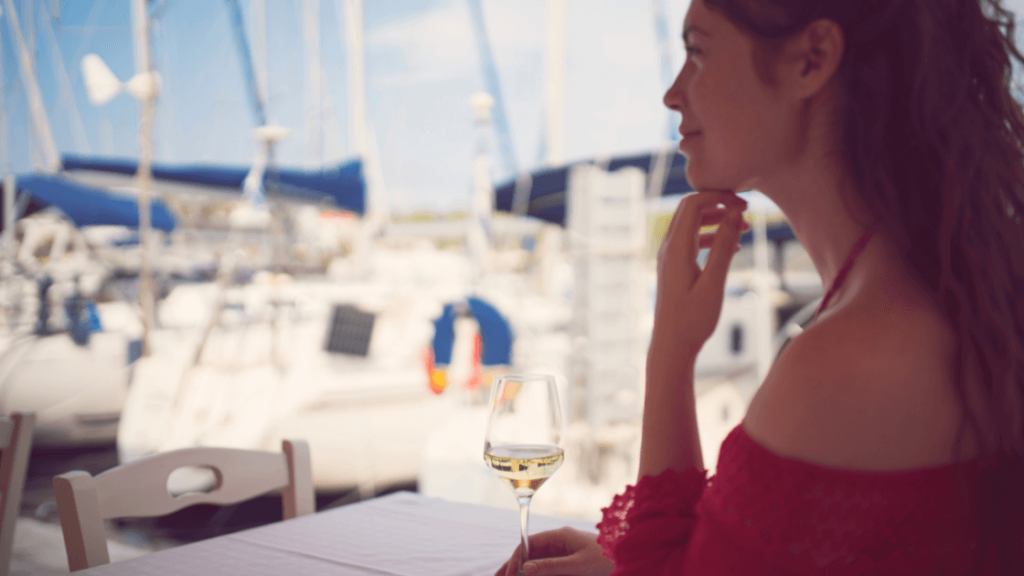 Every good meal should be accompanied by an excellent wine. The locals like to drink wine diluted with water during the day. This drink is called "Bevanda" in the country.
For hotter days, you can also order white wine with mineral water. On the drink menu you can find this under the name "Gemišt". Beer lovers should definitely reach for the famous Karlovacko.
Selected tips for Croatia vacation with boat
The classics among Croatia vacation tips
In Istria, the towns of Rovinj, Porec or Rabac are very popular. However, the largest city in the Istria region is Pula, where you can also find the famous amphitheater.
Split is the second largest city in Croatia and the most popular starting point for a sailing trip through Dalmatia. Not least because of its proximity to the airport. The old town of Split is a UNESCO World Heritage Site. A walk through the old town pays off in any case.
Trogir, also in Dalmatia, has a beautiful old town. The medieval town with its medieval flair is connected to the island of Čiovo by bridges.
The city of Zadar is located on the mainland behind the Kornati Islands and offers an optimal mix of city and beach.
Similarly, the city of Dubrovnik is one of the main filming locations of the series Game of Thrones. Thanks to this series, the city has experienced a massive upswing in tourism and has long ceased to be one of Croatia's insider tips. Nevertheless, the medieval city is beautiful and can almost not be left out on a trip through Croatia.
Tips to escape the crowds
If you have had enough of many tourists after a stay at one of the aforementioned "Croatia classics", it is best to sail to the island of Otok Kaprije or the island of Piškera. They are located near the Kornati islands and are among the most undisturbed places to relax and enjoy peace and quiet.
Further to the north, in Istria, the island of Sveta Katarina, in the bay of Rovinj, offers a wonderful place to relax. Since it is accessible only by boat, it cannot be missing from the list of yachting tips in Croatia.
On the northeast side of Rab, you will find Moon Bay – a real insider tip for sailing vacations in Croatia. There is a small boat dock, for example, at Frkanj beach in Suha Punta. The restaurant there is said to be a real insider tip.
Further south lies the island of Mljet, which consists of 90% forest. Odysseus is said to have once lived here. The rugged cliffs and turquoise waters provide a beautiful backdrop. But there is also something special to discover here: If you explore the island a little more closely, you may come across two saltwater lakes on the west side of the island.
Perfect for sailboat owners is the island of Molat. Only 220 inhabitants live here – an authentic fishing village with secluded beaches.
For a romantic sailing trip
Surely you have seen this picture on a vacation postcard: the famous heart island Otok Galesnjak, which is located between Sveti Petarna Moru and Pasman. The island is privately owned and may not be entered easily.
However, the owners offer the dreamlike island for weddings. If you are in the area with your yacht, you can still drop anchor there and enjoy turquoise, crystal clear waters. Perfect for lounging, swimming and snorkeling.
Diving and snorkeling tips for Croatia
A snorkel set is a must on your yacht if you want to explore the underwater world of the crystal clear sea that Croatia has to offer. However, if you want to dive with a compressed air cylinder, you will need a diving certificate, which is available at the harbor office. Due to the numerous islands, divers in Croatia get their money's worth almost everywhere.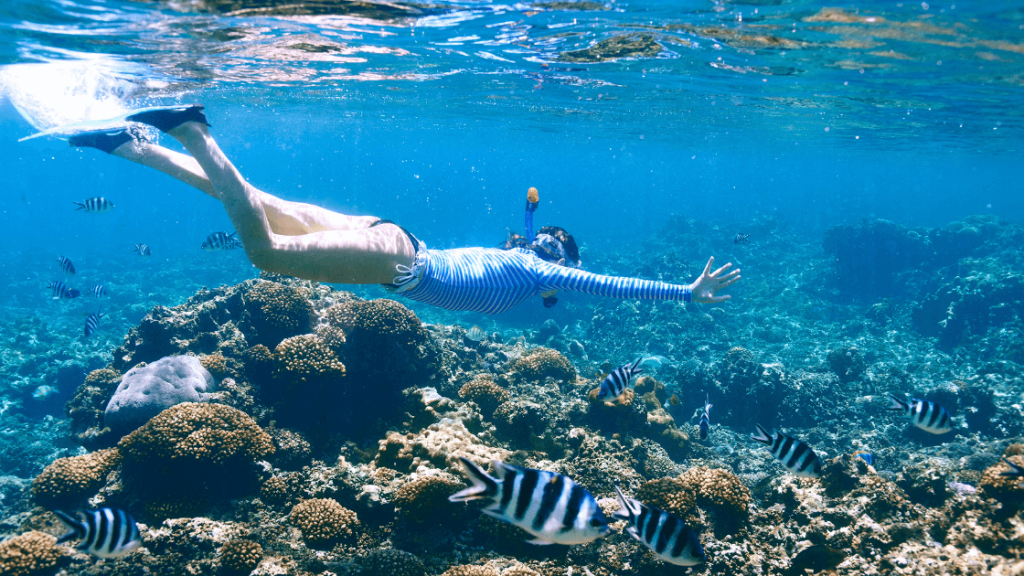 The mystical boat vacation tips
Mystical places, even if they are not caves underwater, can also be reached by boat. For example, the bunkers of Dugi Otok.
The well preserved submarine bunkers of the Yugoslav army can be explored directly by boat. Besides, the island of Dugi Otok, with its only 1500 inhabitants, is a cultural place. If you are lucky, you can experience a traditional village festival by chance.
Tip: from here you can also go to the National Park Kornati.
Another attraction on land is the pearl cave Biserujka in the north of the island of Krk. It is perfect if you want to turn your back on the heat for a few hours. The temperature is a constant 15°C.
At the deepest point of the cave you are about 30 meters below sea level. The cave is very easy to enter, very well equipped and even electrified.
Sandy beaches
Since Croatia is more known for its rocky landscape, and therefore for pebble beaches, it is nice to discover a sandy beach in between. Such a beach can be found, for example, on the islands Ugljan and Dugi Otok, which are located in front of the city of Zadar.
With the yacht to the beach party
Probably the most famous party place in Croatia is Zrce on the island of Pag. Zrce has become the party metropolis par excellence in recent years. Even though you can party from early to late in Zrce, Springbreak Europe is considered the party highlight of the year.
But also in Porec or in Hvar, on the island of the same name, it is worth to stop for a party evening. Numerous beach bars and clubs invite you to enjoy a fun summer evening.
Discover the most beautiful natural spectacles of Croatia by boat
If you prefer freshwater to salt water, a visit to one of Croatia's national parks is a must.
We recommend you to sail to Šibenik, through the canal to the St. Nicholas Fortress, and further to the Krka National Park. However, on average, the Krka National Park is visited by about 7000 people a day and is therefore an absolute tourist magnet. Through the national park flows the river Krka, which forms a total of 7 waterfalls and creates a breathtaking scenery.
Tip: If you are already in Šibenik with your boat, a visit to one of the best restaurants in the country is a must. The restaurant Pelegrini has been awarded with a Michelin Star and offers Croatian cuisine at the highest level.
If you want to leave your boat in a harbor and feel the land under your feet, you can also hike in these national parks: Plitvice Lakes National Park, Paklenica National Park or Northern Velebit National Park.
Learn more about the four sailing areas of the Croatian Adriatic Sea
Things to know for a smooth sailing trip in Croatia
When vacationing with your boat in Croatia, there are a few things to keep in mind so you don't have to deal with any unexpected surprises. For example, one Croatia tip for yacht owners is to know the speed limits. To this end, a general statement can be made that the maximum speed in harbors, bays and canals as well as rivers, is 2-8 knots.
The distance from the shore must be at least 300 meters when sailing in planing speed. Boats up to 12 meters in length must keep 50 meters from the shore. Yachts 12 meters and longer must keep 150 meters distance.
Helpful links for your boating holiday
Are you still looking for a new or pre-owned yacht? Would you like to buy a yacht in Croatia or sell your old model to change to a bigger one?
With the help of the yacht broker Merk&Merk, you can find the boat that suits you best. Merk&Merk is official distributor of Princess Yachts, Solaris Power or Solaris Sail. Discover the portfolio of used and new sailing or motor yachts.